Affiliate Logo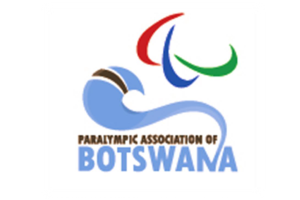 Historical Background
Paralympics Association of Botswana (PASSOBO) is a mother body of all sport codes for people with disabilities (pwd's) in Botswana, which came in to being in 2000 with the initiative of the Department of Sports and Recreation, Botswana Council of the Disabled and other stakeholders. PASSOBO was established after it was realized that sports for pwd's is too minimal or not there at all.
What is PASSOBO DOING?    
PASSOBO is run by the Executive Committee that is elected from its member affiliates. This committee has a mandate to look at the day-to-day running of the association, funding, budgets, administration, creating awareness and organizing games and competitions of sports for pwd's. PASSOBO is an affiliate of IPC, ASCOD and BNSC. PASSOBO has 37 affiliates across the country.
Mission Statement
All persons have the right to play on recreational sports teams and must be given the opportunity to do so. The purpose of having this kind of association is to come up with a development mechanism for active, healthy and productive individuals with disabilities and also to empower them to realize their full potential to be in the same footing with their peers.
Our motto: SPORT FOR ALL!
Objectives
•  To recognize the rights of people with disabilities to participate in sports activities at all levels. 
•  To liaise with and co-operate with other organizations both within and outside Botswana and in particular; to affiliate to the International Paralympics Committee (IPC) and such other national regional controlling bodies of sports and / or disabled.
Executive Committee
David Moatshe - President 
Titus Kebuileng - Vice President 
Cynthia Masikara - Secretary General
Jacob Seamogo - Vice General Sec
                             Treasurer
Thuso Rasetapa - PRO
Boikanyo Ratlou - Add Member 
Carinah Rahube-Rahube - Add Member 
Association of Botswana (PASSOBO)
P O Box 3368
Gaborone