Affiliate Logo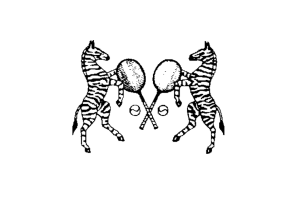 Vision
Make Botswana Tennis Association a global centre for tennis excellence.
Mission Statement
We will identify and nurture tennis players and organize the playing of tennis at a social, competitive and professional level. To increase the popularity of tennis in all parts of Botswana. 
Values
Honesty and Integrity
Transparency
Professionalism
Respect
Self Reliance
Non Discriminatory
Objectives
The objects of the Association shall be:
To increase the popularity of Tennis in all parts of Botswana
To encourage all citizens to participate in playing tennis for enjoyment and the betterment of their health
To train coaches and officials who will develop tennis in the country.
To uphold and regulate in Botswana, the game of tennis and to maintain the Laws and regulations of the International Tennis Federation as adopted from time to time by the Association.
To apply for the affiliation to Regional, Continental and World organization and to represent the Association at such other organizations as the Committee or the Annual General Meeting may decide from time to time.
To arrange and regulate annual national, regional, continental competitions and inter-club league matches; and
To promote and advance interest in tennis in Botswana generally and to do all things directly or indirectly conducive to these objects.
Affiliated Clubs
There are presently thirteen (13) tennis clubs affiliated to the Association. Furthermore, the Association has some collaboration with such institutions as Botswana Integrated Sports Association (Body for Secondary Schools' sports), Botswana Premier League Sports Association (Body for tertiary institutions' sports, Primary Schools) etc.
Affiliations
The Botswana National Sport Commission
The Confederation of African Tennis (CAT)
Zone V (Zone VI of the Supreme Council for Sport in Africa) the International Tennis Federation (ITF)
The National Olympic Committee of Botswana
Human Resources/Volunteers
Coaches


Fifteen (15) ITF Level I coaches have been trained through the cooperation between the ITF and the International Olympic Committee (IOC).

Officials


The Association has one ITF Level II (White Badge) umpire and over forty (40) Level I umpires.
Other volunteers include sports physicians who are called occasionally to assist at selected events, particularly international competitions.
Competition
BTA participates in and also hosts tournament at different levels i.e. local, regional, continental and world. The competitions include but are not limited to the following;
Davis Cup
Botswana Davis Cup is presently in Group III having qualified in February 2005 after being relegated in 2002 from Group III where they had been for two years.
Federation Cup
 
Despite unsatisfactory performance by our Federation Cup team, we continue to compete in this event as a way of promotion of women in tennis. This year the FED cup team made us proud by beating two teams something that has not happened in last couple of years.
Junior
Botswana has over the last couple of years, remained ranked in the top ten in Africa in junior tennis. Presently the highest ranked player is No. 3 in Africa in the 16 & under age group.
 
The Botswana tennis association has a very well structured junior development program which is aimed at developing tennis at grassroots. This program receives a lot of support from the BNSC, ITF and other stakeholders since the funds that they provide are used to carryout this program. Currently this program has been spread though out the country to several primary schools.
 
Others
Amongst the tournaments hosted by the association are ITF Satellites Circuits, Prize Money Circuits and open national tournaments that are hosted on an annual basis.
Schools Tennis Initiative
This is a primary school tennis initiative targeting kids of ages between 6 and 13 years. Over forty primary schools from all over the country were involved in this exercise by the end of 2004.
Executive Committee
| | |
| --- | --- |
| NAME | DESIGNATION |
| Fichani Ramasotla | Chairman |
| Thipe Oaitse | V/Chairman |
| Tefo Tefo | Secretary Gen |
| Mokgware Atang | Treasurer |
| Benzah Shelton | PRO |
| Nthele Peter | Senior Tech Manager |
| Lesolame Serwalo | Junior Tech Manager |
| Jerome Mafeni | Additional Member |
| Katlego Keagoletse | Additional Member |
P.O. Box 1174
Gaborone
Tel: 318 5859
Tel./Fax 397 3193
tennis@botsnet.bw