Affiliate Logo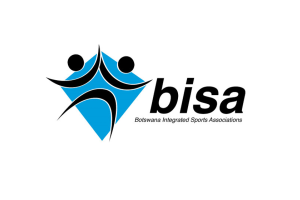 Introduction
Botswana Integrated Sports Association (BISA) is the sole authority on Secondary Schools' sports in Botswana. The organization is responsible to the Department of Secondary Education in the Ministry of Education. BISA is also an affiliate of Botswana National Sport Commission (BNSC), and the Confederation of Schools Sports Associations of Southern Africa (COSSASA).
Vision
"Secondary school sports for leisure, health, self-develoment, and excellence".
Mission Statement
"We shall provide an opportunity for skills development through sports participation and help all to appreciate the value of sports through effective planning and management".
Administrative Structure
BISA has divided the country into four operational zones; South, South Central, North Central and North. It affairs are run at national level by the Executive Committee consisting of teachers elected at a Biennial General Meeting. Each of the four Zones is led by a Zonal Organiser (e.g. Zonal Organiser-South Central) elected at a Biennial Zonal Meeting. Each of the eleven sport codes is headed by a National Organiser (e.g National Organiser–Karate) elected at a Biennial General Meeting. The Executive Committee together with Zonal Organisers, and National Organisers plus two Ex-officio members representing The Ministry of Education and Secondary Schools' Headmasters respectively form The Administrative Body.
Technical Structure
BISA has competitions starting from within schools, to pre-SubZone (in the case of athletics), then SubZone (which now applies to ball games), Zonal, then National Finals. BISA also competes in internationals organized by COSSASA.
We also have technical cooperation with national organizations affiliated to BNSC for athletes and officials to benefit from development activities organized under their auspices, at which the talent is also identified. The athletes are fully absorbed by National organizations when they finish school.
BISA Sports Codes
Athletics, Basketball, Badminton, Boxing, Football, Karate, Netball, Softball, Table-Tennis, Tennis and Volleyball.
Funding
BISA runs its operations from a grant given by the government through the Ministry of Education ( Department of Secondary Education) and from a subvention from Botswana National Sport Commission. This has primarily been channeled to local and international competitions.
We also benefit from business organizations in terms of sponsorship. However the needs of these young sporting heroes that we are trying to develop are quite many hence the support we get only meets them minimally.
Executive Committee
Joshua Gaotlhobogwe

Joy Kenosi

Harold Mosomane

Oreeditse Marakakgoro

Tapiwa Mokoka Kengaletswe

Letsweletse Jonas

Pres

V/Pres Tech 

Sec General

Vice Sec Gen

Treasurer 

Publicity Sec     

 
Botswana Integrated Sports Association (BISA)
P.O Box 80310
Gaborone  
Thandie: 71643482