Affiliate Logo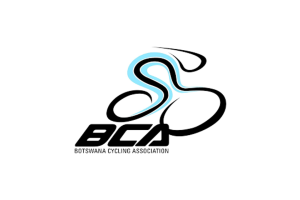 The BCA was only accepted as a member of the BNSC in November 2009 so our activities were confined to affiliate club affairs. During 2009 the BCA was responsible for developing and issuing the Event Rules for use by affiliate clubs when holding events. 
The following events were held under the auspices of the BCA during 2009. 
Wharic Cycle Challenge Road Race 8th February 2009
Subaru Kalahari Two Day Stage Mountain Bike Race 25th & 26th July 2009
Mokolodi Scorpion Mountain Bike Race 20th September 2009 
Following clubs joined or renewed membership of the BCA during 2009 
Gaborone Cycling Club
Tsela Riders Cycling Club
BMX Club Botswana 
Executive Committee
Mmetla Masire  

Moagi Sewawa

Shimane Serameng

Game Mompe

Karabo Rasenyai

Kelly Ramputswa-Tlale

Shadrach Tirelo

President 

Vice President   

Sec General 

Vice Sec Gen.

Treasurer

Member  

 

Member

 
Botswana Cycling Ass.
P.O. Box 20024
Gaborone