Affiliate Logo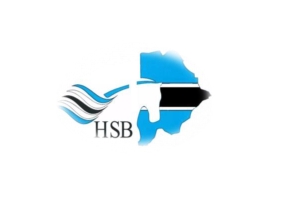 Horse Society of Botswana
Introduction
The Horse Society of Botswana (HSB) was formed in June 1988 and associated with Botswana National Sport Commission (BNSC) in September 1989 with full affiliate status being granted in February 1992. In May 1993 membership of Federation Equestre Internationale (FEI) was awarded to the HSB and in 2002, the HSB became a full member of the Botswana National Olympic Committee (BNOC).
A small, but significant, body of competitive riders is present in Botswana and we compete in the four main disciplines of Dressage, Endurance, Eventing and Showjumping with participation on a smaller scale in Showing and Vaulting. We also have a growing number of dedicated officials.
Vision
Our vision is to see Equestrian sport enjoyed by all sectors of the Botswana community and to have Botswana represented at International events by competent sportspersons.
Mission
We aim to take Equestrian Sport to the people of Botswana by the establishment of an independent National Equestrian Facility, where we can offer appropriate structured training programmes at an acceptable cost and by supporting as many training clinics and competitions as we can. Through this we can provide our community with a base from which to advance.
Objectives
Our main objective is to facilitate and support an environment where Equestrian athletes can thrive and enjoy the sport at all levels.
We aim to have award-winning athletes representing us and Botswana. We promote excellence in our sport with emphasis on integrity, teamwork and fair play.
Equestrian Sport should be for all, for leisure, health, employment and National pride.
Executive Committee
Chairperson - Sean Hughes

Vice-Chair - Eileen Peinke

Secretary - Sandy Davies

Treasurer - Clarisse Lau

Grading Secretary - Reinette van der Merwe

 

Additional Exco members:

Norma Tsara

Dirkie Luus

Belinda Irish

 

 

 
Horse Society of Botswana,
C/O Information Solutions
Plot 63
Unit C2
GICP