Affiliate Logo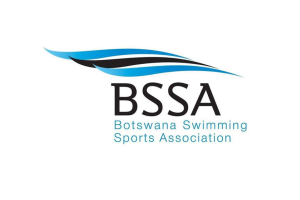 Swimming 
Swimming's inclusion at the last Olympic Games has brought about much interest and a hugely increased number of athletes competing in the sport, as well as trained officials on the pool deck. Numbers have almost certainly grown by nearly double, not just in terms of the individual swimmers but also on the affiliate's front. 
Swimming has definitely blossomed in Botswana. During 2009, a record number of league galas were held and more swimming than ever before was done over the season. In an effort to align with the world standards technical officials courses have been introduced. In addition the BSSA stepped in to run one of its affiliates' annual galas, namely the University of Botswana's meet. This had a dual purpose as it allowed the times to be ratified nationally and thus made available for selection as well as promote the affiliates themselves and helped grow participation by double. Continuing on the local front, in 2009, swimming debuted at the Botswana Games held in December, with eight of the 17 districts competing in this discipline for the first time. 
2009 also saw Botswana compete at the 8th Africa Junior Swimming Championships in Mauritius for the first time, sending a team of five athletes. But Botswana swimming's greatest achievement was its performance at the CANA Zone 3 & 4 Swimming Championships in Nairobi, Kenya. A significantly smaller team managed to take fourth position overall (the highest ranking to date for a Botswana Swimming team at this competition) out of the 13 competing countries. In addition, 40 medals were brought home (7 gold, 13 silver and 20 bronze), the most won at this competition for Botswana. Adding to the silverware was the woman who finished second overall in the female category. Botswana will host the event in 2011. 
Executive Committee
Ms Ruth Van Der Merwe

Andrew W Freeman

Mrs Sibongile Ruele

Timothy K Maje

Mrs Sikhangezile K. Bekker

Mokwadi Montsheki 

 

Chairperson

Vice Chairperson

Secretary General 

Ass. Secretary Gen.

Treasurer

Add. Member
Botswana Swimming Sport Association
P O Box 163
Gaborone