Affiliate Logo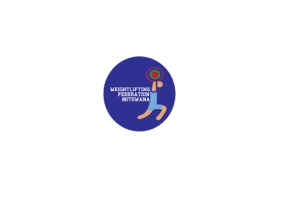 About us
Though weightlifting has been part of the Olympic movement since 1896, it came rather late to Botswana. The sport's  origins in Botswana can be traced back to the early 1980s.
However, weightlifting competitions became common in the early 1990s when it was introduced in the Botswana Defence Force as an inter-area competition. Afterwards, the sport was introduced to the mining towns of Jwaneng and Orapa. The popularity of the sport spread significantly across the country. To date, the federation has 12 registered weightlifting teams and clubs. 
Bodybuilding is more common than weightlifting in Botswana. However, just like weightlifting, it does not have a precise date of entrance into Botswana. Nonetheless, veteran bodybuilders have indicated that bodybuilding came well before weightlifting and it was initially done as a hobby than a sport in homes and backyards. 
Presently, all major towns and villages have either one or two gym rooms. Other institutions like the universities, colleges, high schools and corporate organizations have their own facilities. This is a clear indication that the sport of bodybuilding has become very popular.  
 
Targets
The Federation's targets are to:
•improve the standard of bodybuilding and weightlifting.
•increase the number of skilled trainers for bodybuilding and weightlifting. This is to be achieved by intensive coaching of training of staff.
•provide counselling and rehabilitation sessions for competitors to avoid use of illegal drugs and steroids.
•support and increase the full participation of BBWFF in international events.
•increase the number of bodybuilding and weightlifting centres in Botswana, especially in small towns and villages.
•establish a national bodybuilding and weightlifting centre as the headquarters of the BBWFF.
•improve the administrative skills of the voluntary workers of the BBWFF through  in-house staff training sessions.
•create awareness and interest in bodybuilding and weightlifting not only as a past-time but as a sport to the citizens of Botswana.
•increase the number of teams representing Botswana in international competitions.
•attract more spectators and sponsors by marketing the sport of bodybuilding and weightlifting.
•educate and motivate women to participate in the sport.
•host international competitions in order to increase the quality of the sport in Botswana.   
 Vision
To lead and promote the sport of weightlifting and bodybuilding in Botswana in line with the national sport vision.
Objectives
•To promote the sport of weightlifting and bodybuilding within the boundaries of Botswana.
•To encourage both male and female athletes to partake in the sport.
•To facilitate and lobby for the establishment of training facilities for the sport.
•To affiliate to international bodies to develop high sporting standards.
•To encourage good discipline among athletes by discouraging the use of illegal drugs and steroids.
 Mission
BBWFF shall strive to bring the sport of weightlifting and bodybuilding to its highest attainable standard
Executive Committee
Col. Joseph Mathambo

Mr A. Makara

Mr. Dikgang Kopi

Mr Alex K. Rankgwe

Ms. Keletso Chibana

 

Mr. H. Mabutho

Mr. C. Boshomane

Dick Obonwakae

Mr Omondi Collins

 

Pres

Vice Pres/Tech   

V/Pres.  Admin 

Secretary General

Treasurer           

Assistant Secretary

Member

Member BODY

Member
Botswana Body Building and Weight Lifting Fed. (BBWF)
C/O P O Box 405533
Broadhurst
Gaborone