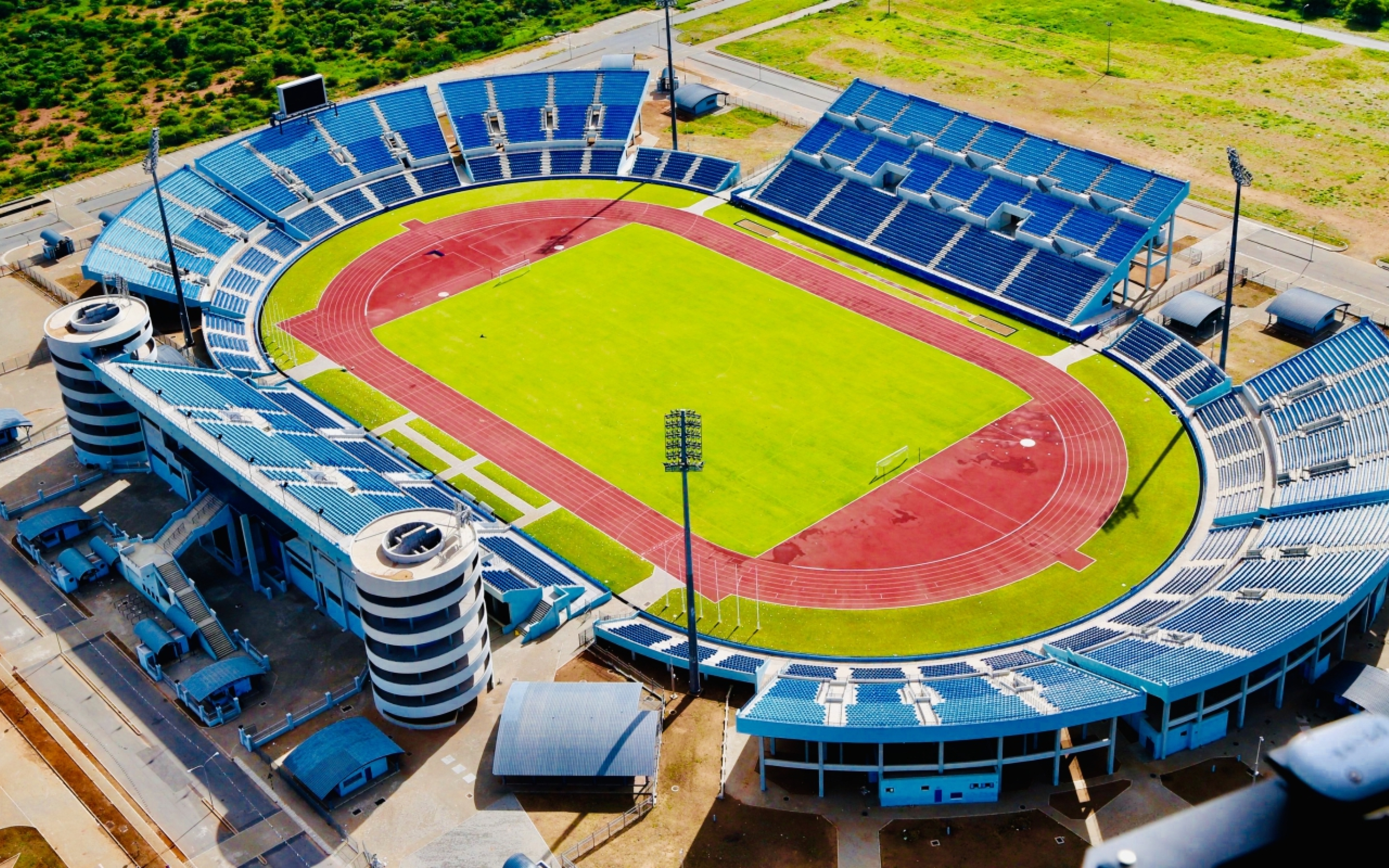 Type
Athletic Field
Conference
Football Pitch
Stadium
Facility Contact
Obed Itani Chilume Stadium
Postal Address; P/Bag F77 F/Town
Cellphone:+267 75228265
Tel: 2414700
Fax: 241488
Email: gmasheto@bnsc.co.bw

The Francistown Sports Complex was renamed Obed Itani Chilume Stadium on the 11th of October 2019 at a ceremony officiated by His Excellency, Dr, Mokgweetsi Eric Keabetswe Masisi. The multi-use stadium which boasts a natural turf, is used mostly for football matches and hosts the home matches of Francistown giants TAFIC. The stadium has a capacity of 26,000.
PROFILE
Obed Itani Chilume joined active politics in 1962 while still a teacher at Matobo village. Mr. Chilume is credited with the establishment of Sub-Districts and through his advocacy together with the then-District Commissioner of the central district, making it the first sub-district in the country. The initiative was later implemented in other districts.
As the first Member of Parliament (MP) for the Nkange constituency after having contested for the position under the Botswana Democratic Party (BDP) banner, Mr. Chilume retained his position in Parliament from 1965 to 2004. During this time, he also served as the Assistant Minister of Local Government and Lands from 1984 until 1989.
Like his counterparts in the first Parliament, Mr. Chilume became a key figure in the development of his constituency as there were no developments in that area as the country was destitute after it attained independence. Through his leadership, the village of Tutume had its first secondary school, McConnel Secondary School being constructed. Brigades were also built in Nkange, Tutume, Nswazi, and Maitengwe. The development of roads and health facilities in the area also came alive. Mr. Chilume is a member of the Tutume sub-district forum comprises of former politicians and retired civil servants in the constituency. The main purpose is to advocate and offer ideas on how the Tutume sub-district can be best developed.
One of the objectives behind the building of the stadium is to promote sport and as well as address social problems facing society, particularly the youth by providing useful utilization of leisure time so that crime and juvenile delinquency may be mitigated. These ideals ring true to the beliefs that Mr. Chilume has held in high regard in his life to improve the lives of young people in Botswana. The official naming of the integrated sports complex in Francistown as the Obed I. Chilume Stadium pays tribute to these attributes.