Affiliate Logo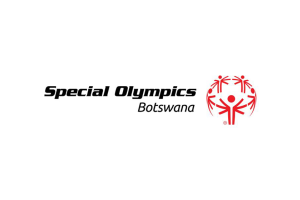 Introduction
Special Olympics is an international program of year-round sports training and athletic competition for persons with intellectual disability.
Special Olympics began in 1968 when Eunice Kennedy Shriver organized the First International Summer Games at Soldier Field in Chicago, Illinois, USA. The concept was born in the early 1960s when Shriver started a day camp for people with intellectual disability. She saw that individuals with intellectual disability were far more capable in sports and physical activities than experts thought.
In December 1968, Special Olympics was established as a nonprofit charitable organization under the laws of the District of Columbia, USA. The National Association for Retarded Citizens, the Council for Exceptional Children and the American Association on Mental Deficiency pledged their support for this first systemic effort to provide sports training and athletic competition for individuals with intellectual disability based on the Olympic tradition and spirit. Since 1968, millions of children and adults with intellectual disability have participated in Special Olympics around the world.
Special Olympics Botswana was founded in 1981 and was accredited by Special Olympics, Inc. in 1985 although over the years the level of accreditation has fluctuated. Special Olympics Botswana is still an accredited program. The former first Lady (Olebile Masire) is the patron of Special Olympics Botswana.
Mission
The Special Olympics mission is to provide year-round sport training and athletic competition in a variety of Olympic-type sports for children and adults with intellectual disability by giving them continuing opportunities to develop physical fitness, demonstrate courage, experience joy and participate in a sharing of gifts, skills and friendship with their families, other Special Olympics athletes and the community.
Philosophy
Special Olympics was founded on the belief that people with intellectual disability can, with proper instruction and encouragement, learn, enjoy and benefit from participation in individual and team sports.
Believes that consistent training is essential to the development of sport skills, and that competition among those of equal abilities is the most appropriate means of testing these skills, measuring progress and providing incentives for personal growth. Through sport training and competition, people with intellectual disability benefit mentally, socially and spiritually. Families are strengthened. The community-at-large, both through participation and observation, is united in understanding people with intellectual disability in an environment of equality, respect and acceptance.
Principles
The goal of Special Olympics is to help bring all persons with intellectual disability into the larger society under conditions whereby they are accepted, respected and given a chance to become productive citizens.
As a means of achieving this goal, Special Olympics encourages its more capable athletes to move from Special Olympics training and competition into school and community programs where they can compete in regular sports activities. The decision to leave or continue involvement in Special Olympics is the athlete's choice.
All Special Olympics activities — at the local state, national, and international levels — reflect the values, standards, traditions, ceremonies and events embodied in the modern Olympics movement. These Olympic-type activities have been broadened and enriched to celebrate the moral and spiritual qualities of persons with intellectual disability so as to enhance their dignity and self-esteem.
Athlete's Oath
The Special Olympics oath is: "Let me win. But if I cannot win, let be brave in the attempt."
Who is the Special Olympics Athlete
 
At least eight years of age
Male or female
Individuals with intellectual disability. According to the definition by the American Association on Mental Retardation (AAMR), an individual is considered to have intellectual disability if they experience the following three criteria:

Below average intellectual functioning level (two years or more behind peers)
Significant limitations exist in two or more adaptive skill areas.
Adaptive skill areas are those daily living skills needed to live, work and play in the community. The definition includes 10 adaptive skills: communication, self-care, home living, social skills, leisure, health and safety, self-direction, functional academics, community use and work.
Adaptive skills are assessed in the person's typical environment across all aspects of an individual's life. A person with limits in intellectual functioning who does not have limits in adaptive skill areas may not be diagnosed as having intellectual disability.
The condition manifests itself before the age of 18. Children with intellectual disability grow into adults with intellectual disability; they do not remain "eternal children."
Number of Participants
Presently there are approximately 550 registered athletes, 40 coaches, 50 volunteers and 420 family members registered. These numbers are on the increase as we continue to "market" the program and there are expected to be over 800 athletes registered by the end of 2005. We draw Athletes from 26 Government and private special classes throughout the country.
Sports Offered
Special Olympics Botswana offers training and competition in 4 sports:
Aquatics
Athletics
Soccer
Judo
Equestrian.
There is urge to train on some other codes such as bocce, volleyball, golf and
others out the 26 Olympic type codes.
Program's Largest Sponsors or Funding Sources
Government through the Botswana National Sports Council is our largest sponsor as they allocate some funds for the program yearly. The program also fund raises a lot for their needs.
Achievements
Theo Tebele was elected as Global Messenger and is being trained to be a Special Olympics Botswana Board member. He is currently a Global messenger and was elected to this position in 2002. The Vice Chancellor of the University of Botswana is the Special Olympics Botswana Board Chairperson.
Executive Committee
Mrs Virginia France - Sec Gen
Miss Nico Lebotse - Vice Sec
Mrs Martha Tshwenyego - Treasurer
Mrs Annastacia Mhaladi-Mfila - Family Rep
Montisetse Popo - Add member
Patrick Mosotho - Add member
Mrs Serefete Molosiwa - Add member
Tebogo Ditlhokwa - National Coordinator
Ross Tebele - MoE Rep
Mrs Cleopatra Tsoebebe  
Modise Maphanyane
Private Bag 459
Gaborone
Plot 4792, Old Lobatse Road, Gaborone.
Ms.Nelly Malatsi - Treasurer
Tel.: +267 71309908
Ross Tebele - National Director
Tel.: +267 267 71300864
Fax : +267 267 3907829
E-mail : ross@pgglass.co.bw