Affiliate Logo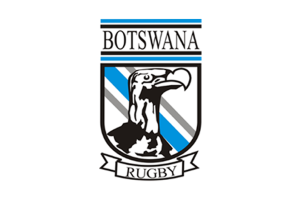 The Club rugby has been in existence since the 70's when it was predominantly played by non-citizens. The Botswana Rugby Union was later formally formed in 1992.
The game of Rugby started being played in schools in 1996. Currently there are 30 schools playing rugby in Botswana and also six ladies teams. This has resulted in U-19 and U-21 junior national teams.
Vision
To be recognised as the best run and most competitive rugby union amongst the unions affiliated to IRB, CAR and to BNSC.
Mission Statement
To promote, develop and manage the game of rugby in a manner that will ensure wide participation and continuously improve standards of excellence in a safe and responsible manner.
To deliver adequate and professional service to all our rugby clubs, affiliates and associations in the country.
Values
Participation
To offer everyone in schools and in the community at large an opportunity to play, spectate and support the sport regardless of age, gender and ability.
Safety
Ensuring the safety of players is always observed by abiding to IRB laws of the game and providing proper playing facilities, well trained referees and coaches and a medic at all rugby contact features.
Quality
Endeavour to produce internationally recognised players, coaches and referees who will in turn lift the standards of play in the country.
Professional Approach
Geared towards the union's administration in overseeing the activities in the country.
Fair Play
Encourage competitiveness in all levels of rugby; from junior to senior rugby of males and females played within the spirit of the game.
Enjoyment
Meaning maximum participation, purposeful activity which results in success in regards to rugby training and playing.
Affiliation
The Botswana Rugby Union first affiliated to the International Rugby Board (IRB) in 1994, then the Botswana National Sports Council in 1997 and the Confederation of African Rugby (CAR) in 2000.
Executive Committee
Sean Irish - President
Bob Ofentse Lekan - Vice President Administration
Thusego Segaise - Vice President Technical
                                Secretary General
Boitshoko Tsiane - Treasurer
Vincent Mashaya - Add Member
Mpho Masisi - Add Member
Donald Kandima - Add Member
Ms. Keneilwe Modise - Coach
Kinsley Dobrowsky - Add Member
Kakanyo Mashaba - Office Administration
Zee Khumalo 
Dave Gilbert 
Fredrick Kebadiretse
Postnet Kgale View
Private Bag 00351
Suite 231, GABORONE
Office tel: 390 2425 / 26
Fax: 3902411
bru@botswanarugbyunion.co.bw