Affiliate Logo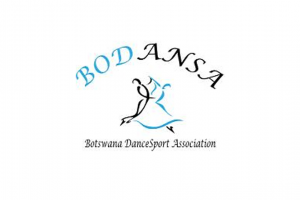 INTRODUCTION 
BODANSA (Botswana Dance Sport Association) is the official body governing dance sport and related dance styles in Botswana.   
BACKGROUND INFORMATION 
Botswana Dance Sport Association (BODANSA) was first registered with Register of Societies as Botswana Ballroom Dance Association (BBDA) and had to change its name in April 2003 after its mother body, International Dance Sport Association (IDSF), won the bid to be accepted in the Olympic family in 1997 by the International Olympic Committee (IOC). The acceptance meant that what was formally known as Ballroom Dancing and Latin American Dance was accepted in the sporting world as Dance Sport. In 2008, dance sport was accepted by Botswana National Sport Commission (BNSC) as an affiliate, thus indicating acceptance of dance sport as a sporting code in Botswana. In July 2009 BODANSA was accepted as an affiliate by the Botswana National Olympic Committee (BNOC). 
BODANSA is also an affiliate of Southern African Dance Sport Federation (a Zone VI Dance Sport structure) and its first competition is billed for 26 – 28 November 2010 in Botswana. Countries expected are Swaziland, Mozambique, Namibia, South Africa, Lesotho, Zimbabwe and Madagascar. 
BODANSA AIMS AND OBJECTIVES 
BODANSA was founded:
         1. To promote and popularize ballroom and Latin American Dance by following as much as possible, the international standards and methods of teaching and classification.
         2. To prepare Botswana dancers for participation in both local and international competitions and championships.
         3. To prepare Botswana dancers, who are not interested in competitive dancing, for social dancing in ballroom and Latin American Dance.
         4. To establish, encourage and maintain contact and co-operation with duly qualified dancers, dance teachers, adjudicators, examiners and organizations specializing in both ballroom and Latin American Dances or any other popular recognized dance.
         5. To establish and standardize the classification of dancers according to nationally, and international recognized criteria or rules.
         6. To encourage, organize, and sponsor approved Ballroom and Latin American Dancing competitions and championships.
         7. To issue medals, certificates, diplomas and other awards to the deserving or qualified dancers, clubs and schools.
         8. To assist dance clubs and schools with teachers, literature, teacher aids and other technical assistance.
         9. To produce and control Ballroom Dance and Latin American Dance syllabi.
        10. To undertake any other activity which promotes Ballroom, Latin American and other recognized dances approved by the Association.
 
BODANSA Membership 
The number of dancing schools/clubs/teams currently affiliated to BODANSA stands at 60 with more than 500 athletes. BODANSA membership is projected to have doubled by 2012.  
 
ABOUT DANCESPORT
Dance Sport is a team sport. It is generally defined as partner dancing, between a man and a woman, combining as a couple (or groups of couples combining as a team) and using the required technique together with floor craft and artistic interpretation to produce a highly disciplined dance performance.  
Dance Sport developed out of the narrow confines of competition ballroom dancing but today includes any dance style which has achieved an internationally recognized, organised competition structure and has adopted a sports based culture. The currently recognized sections or disciplines in International Style Dance Sport are:   
    * The Standard section
    * The Latin American section
    * The Ten Dance section
    * The Rock 'n' Roll section
Executive Committee
Tiroeaone Ntsima

Mothusi Sebego

Abednico Tshambane

Tumelo Ekenyane

Treasure Mothobi

Ms Janet Masebe

Mrs Betty Gaamangwe

Mogomotsi Bolaane

Karabo Kemoabe

Tshepo Mokhuchedi

President  

V/President

Sec. Gen

Vice Sec. Gen.

Treasurer

Publicity Sec.

Add Member

Add Member

Add Member

Administration Officer
Botswana Dance Sport Ass.
C/O Business Support Centre
Suite 186
Private Bag 00324
Gaborone