Affiliate Logo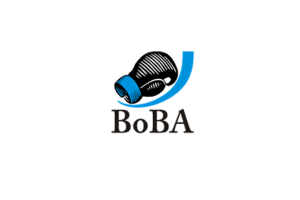 Profile
Boxing in Botswana started in Lobatse in the sixties. By then the sport was played in a self made Boxing ring which was located at the Botswana Meat Commission (BMC). This was the innovation of the late R.D. Molefe, the Association Life President. BMC was the only club in the country hence it relied on the challenge matches with clubs from Mafikeng and Kimberly.
The Botswana Amateur Boxing Association (BABA) was registered with the Registrar of Societies in 1974. The Association's first major event was an invitation to take part in the Federation of East, South Central Boxing Association (FESCAABA) Championships held in Zimbabwe in 1982.
The Association also started competing in the All Africa Games in 1987 in Nairobi Kenya. The Association started Competing in the Olympics held in South Korea in 1988. The Association has also competed in Major Competitions such as the Common-Wealth Games, Common-Wealth Championships, Africa Championships, Zone Six Championships and AIBA ranking Tournaments.
Our Vision
To be the respectable Boxing Association that strives for excellence in Amateur Boxing Development in the Country.
Our Mission
To produce World class Amateur Boxers through Youth Development Programmes and Development of highly trained officials at all levels.
Our High Level Targets
 
    * Youth Development.
    * Achievement at World level competitions; 20% of qualified boxers to reach quarter finals.
    * Growth and development of boxing in the country; establish and sustain 5 boxing clubs by 2008 and increase the number of boxers in the existing Clubs to at least 10 boxers per Club.
Our Values
 
    * Discipline
    * Integrity
    * Commitment
    * Team work
    * Effective communication and professionalism
    * Quality service delivery
Affiliation
 
    * The Association is affiliated to the following:
    * Zone 6
    * Africa Boxing Confederation (ABC)
    * Amateur International Boxing Association (AIBA)
    * Botswana National Olympic Committee (BNOC)
    * Botswana National Sport Commission (BNSC)
Executive Committee
Dr Thato Moses Patlakwe

Dirang Thipe

Lefiri Moremi

Frank Chigutshi

Taolo Tlouetsile

Gibson Rauwe

Hlanganani Digwere

Healer Modiradilo

 

 

 

Pres

Vice President

Secretary Gen 

Treasurer

Publicity & Info Secretary  

Competitions Coordinator

Add member

SDO

 
Botswana Boxing Ass.
Private Bag Bo 184
Gaborone
Tel. 3923090
Fax: 3901352