Affiliate Logo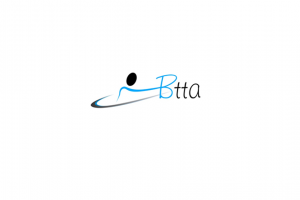 Introduction
Botswana Table Tennis Association (BTTA) has been mandated with the custody of the Botswana national table tennis management. The BTTA was formed in 1994 and has been pivotal in the development of table tennis as a competitive sport in Botswana.
Botswana Table Tennis Association is the national custodian of table tennis in Botswana. BTTA is composed of home-based affiliated clubs, which have to form the continuity of table tennis development. Clubs are registered with the registrar of societies and thereafter apply for affiliation to the BTTA.
For table tennis to develop and grow to world standards, Botswana Table Tennis Association has Youth Development Programme to ensure that the sport development effort of the BTTA meets the objective of the Botswana Sport Vision 2012.
Youth Development encompasses all Youth i.e. Primary, Junior Secondary, Senior Secondary, Tertiary and Out-Of School Youth.
Through the involvement of its affiliate clubs and stakeholders, BTTA has ensured that the competitive spirit of table tennis not only stays within the boundaries of Clubs and Associate bodies, but also has spread into every household to be the no.1 sport of choice in Botswana.
Four annual championships are scheduled in the year, two National Closed and two National Open tournaments.
BTTA has an established Athlete Ranking System that will be extended to the BTTA Youth Team. Athletes are ranked according to their performance and these ranking results are published after every tournament.
BOTSWANA TABLE TENNIS STAKEHOLDER ORGANISATION
The figure below outlines the operational framework for the efficient and effective implementation of the Botswana Table Tennis Development Model.
The Botswana Table Tennis Organizational Design focuses on the following stakeholders:
Botswana National Sports Council (BNSC).
Botswana National Olympic Committee (BNOC).
Botswana Integrated Sports Association (BISA).
Botswana Brigades Sports Associations (BOBSA).
Botswana Tertiary Students Sports Association (BOTESSA).
Africa Table Tennis Federation (ATTF).
International Table Tennis Federation (ITTF).
Confederation of Zone VI Table Tennis Federations.
BOTSWANA TABLE TENNIS DEVELOPMENT FRAMEWORK
The Tournament Organizing Committee
Youth Development Committee
Coaching Committee
Umpiring Committee
Ranking Committee
Executive Committee
Kudzanani Motswagole

William Olyn

Oabona Raditloko Ms

Kabo Mosarwe

Katlego Nkwakweng Ms

Tiro Motswasele

Shiev Pal

 

 

President  

Sec. Gen. 

Treasurer

Tournament Secretary

Youth Development Manager

PRO

Add Member
Botswana Table Tennis Ass.
Private Bag 00147
Gaborone
Tel/fax: 3952 516