Affiliate Logo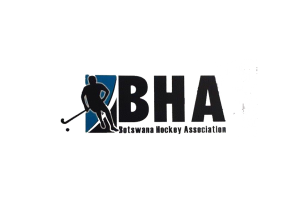 About us
The Botswana Hockey Association was formed in August 1992 and it is affiliated to the Botswana National Sport Commission, the Botswana National Olympic Committee, the African Hockey Federation and International Hockey Federation.
The main object of the Botswana Hockey Association is the administration, development, co-ordination and promotion of hockey within Botswana, governed by the Executive Board. The Executive Board consists of seven elected persons, namely: The Chairperson, Vice-Chairperson, Honorary Treasurer, as well as members responsible for Rules and Umpiring, Coaching and Development, League, Tours, Events and Marketing and a member without portfolio. 
Principles
* Enshrine principles of equality, accountability, mutual respect and recognition;
* Embody democratic, non-discriminatory policies and practices;
* Create opportunities for participation and inclusion by all
Mission Statement 
"Botswana Hockey Association shall strive to promote, develop and facilitate the sport of hockey throughout Botswana with emphasis on participation, interest, interaction and enjoyment from a larger base of players." 
Objectives
Encourage participation, development and enjoyment and to actively implement sustainable programmes to:
* Promote the development of playing facilities and the provision of equipment for development;
* Provide opportunities for players to improve their performance levels;
* Train leaders, administrators, coaches, umpires and technical officials; with the objective of ensuring that resources are accessible to all participants in Hockey on an equal basis.
* To establish and maintain an efficient administration that is accountable and transparent in its actions.
* To preserve the independence and autonomy of the Association, subject to the Laws of Botswana.
Executive Committee
Unaswi Matebu Ms

Dear Ramajalwa   

Koketso Ludwig

Bongani Nsumiwa  

Thoriso Bogwasi           

     

Chairperson 

Vice Chairperson   

Treasurer  

Coaching & Devt Coordinator

Member

 
Botswana Hockey Association
Private Bag 0069
Gaborone